June 21 is declared as the International Day of Yoga by the United Nations General Assembly. Yoga, a 6,000+-year-old physical, mental and spiritual practice having its origin in India (Bharat), aims to transform the body and the mind.
Speciality Programs Offered for International Yoga Day
Yoga On Call is offering Speciality Programs on the occasion of International Yoga day - keeping in view the constraints of time and space in corporate environment.
Yoga Flash Mobs
A highly motivating initiative where a group of Instructors will assemble suddenly on the floor and perform synchronous set of standing Asanas with catchy music.
Computer Ergonomics and Chair Yoga
Yoga poses that can be done while seated in a chair.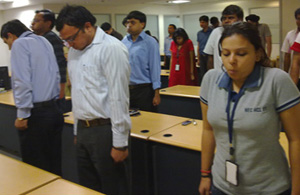 Rapid Yoga
Programs especially for IT and BPO professionals. Quick 15 - 20 minute session which can be done in office space near desk.
Power Yoga
Viniyasa based Vigorous Yoga, good for weight loss.
Yoga OPD
Therapeutic Yoga Sessions, for providing solutions to employee's specific problems related to health.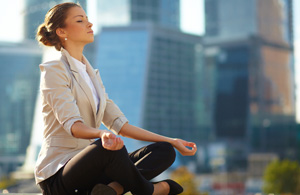 Stress Management & Meditation
Meditation reduces stress, reshapes the brain, increases concentration, thus reducing absenteeism and increasing productivity.