June 21 is declared as the International Day of Yoga by the United Nations General Assembly. Yoga, a 6,000+-year-old physical, mental and spiritual practice having its origin in India (Bharat), aims to transform the body and the mind.
Online Programs Offered for International Yoga Day
Amid lock down and sea of ever changing information about COVID 19 pandemic, people are experiencing anxiety and depression. Is Covid-19 anxiety taking a toll on health of your employees? Here's how Yoga Sessions can help.
Different Physical Asanas, Breathing and Meditation will help in managing the following:
Accept the situation and utilize the time positively
Increase immunity and breathing capacity
Reduce anxiety and stress
Improving overall health and well being
Sessions can be done through Microsoft Teams, Webex, Google Meet or Zoom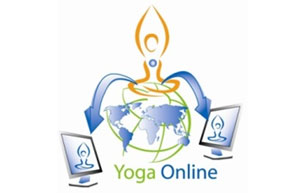 Awareness Session Covid-19 Special
To meet the current challenge of Covid-19, emphasis is given on Asanas and Pranayams which will increase immunity, increase breathing capacity and reduce Stress and Anxiety.
Computer Ergonomics and Chair Yoga
Yoga poses that can be done while seated in a chair.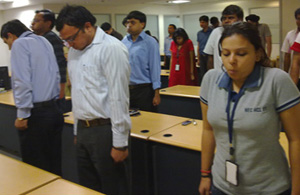 Rapid Yoga
Programs especially for IT and BPO professionals. Quick 15 - 20 minute session which can be done in office space near desk.
Power Yoga
Viniyasa based Vigorous Yoga, good for weight loss.
Yoga OPD
Therapeutic Yoga Sessions, for providing solutions to employee's specific problems related to health.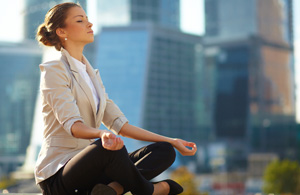 Stress Management & Meditation
Meditation reduces stress, reshapes the brain, increases concentration, thus reducing absenteeism and increasing productivity.